2018 Chinese New Year Banquet and Wine Dinner (Minimum 4 People)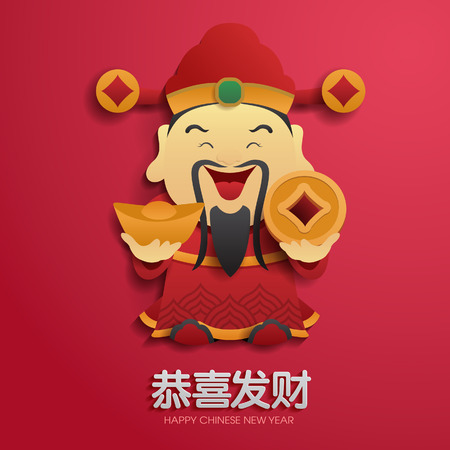 Duration: 180 Minutes (approx.)
Location: Pyrmont, NSW
Product code: 20180217
2018 Chinese New Year Banquet and Wine Dinner
Date: Friday, 16th February 2018 to 31st March 2018
Dinner Cost: Pre-Paid (48 hours prior): $95 per person for Taiwanese Banquet with Wine and Beverage included.
Payment at the Restaurant will be $110 per person.
The Chinese New Year, also known as the Spring Festival, is celebrated from the first to the fifth day of the first month of the Chinese lunar calendar. Literally, Chinese people refer to this festival as "passing the year," which means shooing out the old and welcoming the new; it is considered the most important Chinese holiday of the year. There are a number of related customs and traditions that go along with the festival. ( for more information, visit Taiwan Tourism Bureau )
Chinese New Year activities also include the practice of going around to friends and relatives to offer New Year's greetings on the 1st day of the Chinese New Year, visiting the wife's family on the 2nd day, welcoming the God of Wealth on the 4th day, and reopening business on the 5th day.

This year, Chinese New Year's day is on the 16th February, so get a few friends together and come celebrate the start of the year of Dog at Blue Eye Dragon. On this night, share the banquet and joy for people that your love and care!

Pre-Dinner drinks (Beer, Wine and Non-Alcoholic drinks) in the Bamboo Courtyard from 5:30 pm is at a special price of $5 per drink.

To receive the Special Price of $95 per person, Pre-payment at 48 hours prior to reservation time is required.
Thank you and look forward to seeing you at the restaurant soon

Muriel & The team at blue eye dragon
* if you are paying as part of a table, please leave the reservation name in the "Special Requirement" section. Thank you!
​MENU
Entree

Cold Platter
Tea Smoked Chicken, Sliced Beef Shin,
Octopus Salad

Steamed platter
Pork and Chive Dumplings, Prawn Dumplings,
QLD Half Shell Scallops

S & P Platter
Prawn cutlets and Soft Shell Crab Wok
Tossed with Garlic, Chilli & Shallot

Vegetarian dry noodles

Wine

* 2016 Tomich Sauvignon Blanc Adelaid
Hills, SA
* 2016 Montalto Pinot Grigio M. Peninsula,
VIC

Main

Prawns with Jade's Bloody Plum Sauce

Chicken w' Dry Chilli, Shallots &
Peanuts in Gong-Bao Sauce

Steamed Wild Caught Barramundi Fillet in
House Fish Sauce
Signature Diced Beef Eye Fillet in House

Black Pepper Sauce

Green Beans Tossed w' Fried Garlic

Steamed Rice

Wine

* 2014 The 500 Wines Pinot Noir Central
Otago, NZ
* 2016 Sons of Eden 'Marschall' Shiraz
Barossa Valley, SA


* The menu is based on the bookings for
4 guests or more.

* We also take bookings for 3
guests or less in a communal table section.


Supporting Pyrmont Cares in 2018

From 1 January, Blue Eye Dragon will be
donating $1/per dine-in cover to Pyrmont Cares Inc as our way to proudly
support their contributions to our community.

If you are interested in volunteering
and/or donating, please visit: Pyrmontcares.org.au
(Minor Changes to Menu might occur if certain fresh ingredients are not available on the day of reservation)
​